Wesak 2021 / Template
(Click to enlarge and get a better resolution)
Wesak Mantra :
OM MA AMMA
KI RA KU MA
SRI YA GAYA MA
OMA OMA SI AMMA
OMA OMA KA OMA
AOMA
(Wesak 2021 Blessings of Love, Light and Peace. Buddha & New Christ Solar Divine Feminine)
Wesak Mantra / Audio :
***
Creation of the Wesak template and Mantra : Anaan
Music and Vocal : Adrian Fu, Instagram : @adrianfumusic
Copyright © Anaan Ysmael Kumara
---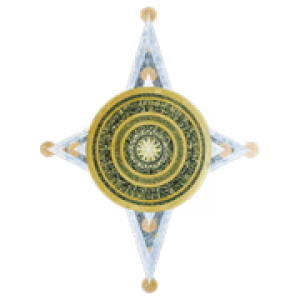 In June 2004, after two divine ecstasies unexpected immersions in the heart of the Source (which open, saturate and seed all with divine Love), Anaan received a powerful activation of the kundalini in the presence of archangel Metatron, and opened to his divine presence and the multidimensional realities of the great universe.
He then received sacred initiations and enlightened teachings by the masters Sananda and Gautama and the Venusian ascending masters in preparation for his missions to support Gaia and humanity through this new ascended path Love and Unity.
Since then, as an international spiritual guide and ascension teacher, and a portal activator,  Anaan is constantly creating and manifesting, in direct connection with the enlightened masters: On line sessions, trainings, webinars, programs, workshops and energetic retreats to assist everyone to free themselves and merge with the Love, Peace and Unity of the divine within.
At the same time, Anaan is regularly manifesting: Sacred sounds enlightened immersions as well as sacred seals or templates (mandalas) and sacred mantras.
---
Since 2014, Anaan has also joined the collective of  The Divine University, based in Arizona, as an international teacher,  portal activators, Divine University representative for Europe and Asia and board member.